about us
At BOOM MEDIA, our ethos is centred on absolute best outcomes for our clients.
We boast instincts for proactive story creation and development, which is enhanced by strong media networks.
Our understanding of all mainstream and digital media distribution channels is matched by an appreciation in the value of all associated brands which we represent. Such competence is provided in equal measure relative to our understanding and appreciation for corporate communications strategy, issues management and broad-based content development; including additional audio and video production skillsets.
Our collective professional talents span more than a century across nearly every industry sector, including professional grounding as mainstream journalists in both print and broadcast newsrooms
We're equipped to fulfil your requirements with leadership, creativity and enthusiasm.

MEET THE TEAM
John Kaarsberg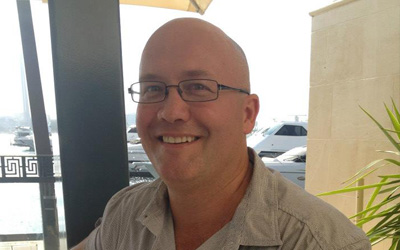 John Kaarsberg is one of Australia's most knowledgeable public relations professionals having fulfilled numerous media, marketing and communications roles. Starting out as a regional Sports Editor in Toowoomba, John spent two years with the Queensland Government (Queensland Police Service/Department of Communities), before overseeing a comprehensive motorsports and corporate events portfolio, including V8 Supercar teams, plus major sporting events headlined by the Gold Coast Indy, Gold Coast Marathon, Bathurst 1000, Sandown 500, Queensland Surf Lifesaving Championships and drag racing's Winternationals. John has also managed national and international PR campaigns on behalf of Gold Coast Tourism, various hotel groups, Alzheimer's Australia (Qld) and Deadly Choices through the Institute for Urban Indigenous Health.
John has been responsible for managing marketing partnership activations on behalf of V8 Supercars, Australian National Drag Racing Association - Willowbank Raceway, International boxers Alex Leapai and Jeff Horn, the NRL, AFL, NSWRL, QRL, QRU and close to 20 related clubs.
John's specialties are the creation of pro-active media opportunities, corporate communications, issues management, creative content development, press operations and stakeholder engagement. John has developed a vast network of contacts within the leisure and corporate travel sectors, sports, major events, health, education and mainstream media, plus all levels of government throughout Australia and abroad.
Patrick Macy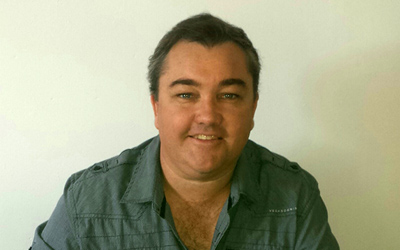 Patmac Media facilitates all design and branding elements as a consultant for BOOM MEDIA under the direction of its founder Patrick Macy. Patrick has an outstanding National portfolio across major sports and events, athletes and celebrities, plus comprehensive involvement in the tourism and corporate sectors. Patrick was also the former interactive designer for Channel 7's internet department.
Past projects have included ATP player Bernard Tomic's website and branding, V8 Supercar drivers Russell Ingall and Marcos Ambrose's websites and branding (while at BAM Media), NBL team's scoreboard displays, animated emails for screen director Baz Luhrman's film release of Mouli Rouge, along with many other high profile brands and projects.
Services provided by Patmac Media include website design and maintenance, digital media, logo design, media kit creation, marketing, illustration and character design.
Patrick also has a background in tennis, having competed and coached. He has also been on the board of Fraser Park FC.